Hi Mori lovers~ <3
I'm still trying to get accustomed to blogging everyday and trying to find inspiration, I STILL have to fix the camera problem :o
I had a busy day at school again. A lot of drama's again, so tiresome. First I started making some questions of History and even made a test again. Tests are really stressful for me because I have the feeling I failed if I don't get the highest grade possible. Especially when it's a spelling test for my native language, Dutch. But my teacher told me I didn't even get permission to get an A since it's totally ridiculous. I can only score B or lower, since tests are already stressful enough. So I have to see how this will turn out since I still have two tests tomorrow. And since a few decades I finally took part in PE class. It was very tiresome since my body isn't used to being active, I guess :p We were playing some games with basketball, you know just random playing around with basketballs without having the rules of the game. And I was actually quite good. But well my happiness was a little bit destroyed when somebody later on told me: "Well, you can't be good at everything" and it was directed toward me apparently. It was like he was trying to tell me, "You failed, but it doesn't matter". But I kind of have to get that out of my mind since I already get a headache about all of my current problems.
But I'm hoping I found some kind of solution. And NO this probably won't be the most common solution but please don't judge me for that. I am trying to keep myself more busy with all kinds of fiction, and writing. I really don't have enough energy or courage to keep myself busy with friends or activities outside (due to "slight" social anxiety and agoraphobia) So I'll see this as a good replacement and (hopefully) temporary solution I even made a drama schedule as in which drama's I want to watch and what days they air. Also I found a lot of books (at my twinsister's room since she doesn't live here anymore and she still has to pick them up) and I now have time to read them before she claims them again. Since this new drama about a bibliophile and how she solve little mysteries using books, I am totally drawn back to the world of books. I found my inner Mori self (which almost turned completely Mori-Gyaru D:) again. The drama's named 'Biblia Koshodou no Jiken Techou' not every watcher was deeply impressed by it, so you may dislike it. But I'm hooked and can't wait till the third episode is uploaded and subbed (air date is Monday so I may be lucky tomorrow) I will try to post a photo of the books I'm going to read in the future. And I even found such lovely books online. They are collections of several stories, one from Jane Austen with 7 of her novels and one Sherlock Holmes collection. If I'm right both of them, or at least the Sherlock one does, have golden pages like my other English literature books I bought in London. But together they are 52€ which I think is very cheap for more than 1000 pages. I even have the urge to visit booksales and stuff to get old english books for cheap. But I don't like those old books that are still intact if you know what I mean. Well if they smell good it's alright though. These are on my wishlist, look how beautiful they would be on a bookshelf: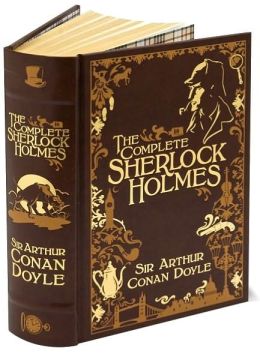 And due to lack of images here on this page:
These rolls will be MINE!!!!
I settled the payment and stuff, and he will be sending it.
I will wait like a dog on the floor aside the mailbox and jump on the mailman when I see him.
Seems like a good plan right?
And here's my dramalist,
I didn't have the change to watch all these series yet, but I'm gonna catch up and drop them if they aren't good or exactly my taste. (those which I didn't watch are marked with a *)
It's kind of too packed on the Monday and Tuesdays but I'll have to watch some on weekends if I don't have enough time for them then.
Mon & Tue
Biblia Koshodou no Jiken Techou
Flower Boy Next Door
Saki*
Shotenin Michiru
Last Hope*
Queen Of Ambition*
Wed & Thu
Level 7 Civil Servant*
Sa & Sun
Nakuna Hara-chan*
Karamazov no Kyodai (this seems a little bit too dark for me actually)
A Hundred Years Inheritance
Xx